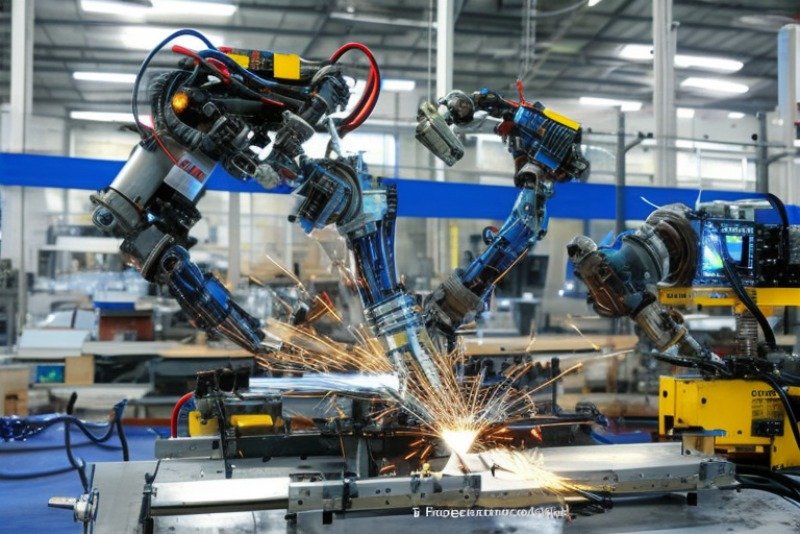 With an extraordinary commitment to innovation, we are a leading robotics company based in China, specializing in the manufacturing of industrial robot and food delivery robot. We understand the increasing demand for advanced manufacturing technologies and the need to streamline efficiency in the food delivery industry. Our company is at the forefront of these groundbreaking advancements, making us a premier choice for robotics solutions in China and beyond.
Our industrial robot focuses on manufacturing robust, high-quality robots for various industries, with a particular emphasis on the food industry and ceramics such as welding robot. We have noted China's position as a global manufacturing powerhouse and have tailored our products to meet the requirements of this fast-paced, demanding environment. Our industrial robots are designed to enhance productivity, reduce operation costs, and boost efficiency within the production lines. These robots are not only reliable but also adaptable to various industrial settings. They integrate seamlessly with existing systems, ensuring smooth operations and minimal disruptions.
Our Food Delivery Robotics Division is another pioneering arm of our company. Responding to the evolution of consumer habits and the surge in demand for contactless food delivery, we have developed innovative food delivery robot. Our robots are proficient in delivering food, mail, and other amenities in hotels and other hospitality establishments. They are equipped with advanced navigation systems to ensure precise, punctual deliveries.
We take pride in our affiliation with the Chinese Academy of Sciences and the backing of a large electric company. This association provides us with access to cutting-edge research and technological advancements, propelling us ahead in the robotics industry. Our diverse portfolio is a testament to our adaptability and our commitment to meet the unique needs of each client.
Our recent acquisition of several overseas robot producers has significantly increased our market share and global reach. This strategic move has not only expanded our capabilities but also diversified our knowledge base, allowing us to offer more comprehensive robotics solutions to our clients. We are now more equipped than ever to provide robots that meet international standards and cater to a broader market.
In conclusion, we are more than just a robotics company. We are a solution provider, committed to helping businesses adapt to the digital age with ease and efficiency. Our robots are designed to transform the way you do business, bringing a new level of automation and intelligence to your operations. With us, you get a partner who understands your needs and provides solutions that are tailored to propel your business into the future. Our vision is to continue leading the way in robotic innovation, and we are excited about the opportunities that lie ahead as we continue to push the boundaries of what is possible with robotics.